UMBRELLAWALK
FOR TRUTH AND FREEDOM

A REVOLUTION

In association with individuals seeking Truth and Freedom, this REVOLUTION NAMED - UMBRELLAWALK - seeks Truth and Freedom. Our goals are to raise awareness and to provide education for people on how they can seek the Truth and obtain the Freedom they desire.
ORIGINAL ART/IMAGE AVAILABLE -- HERE
I AM Called or Referred to as:
HGOHD

HARJGTHEONE
HARJGILL DBA

HARJGTHEONE DBA AND HARJGILL DBA , are legal fictions that can be authorized to be doing business in the fiction world.

"Harj Gill", Man , is the flesh and blood man that is free from the constraints of your fiction world due to your misuse of the unauthorized fiction "HARJIT SINGH GILL". There is a legal dispute in the SUPRME COURT OF CANADA regarding the enslavement of the unauthorized fiction : HARJIT SINGH GILL www.harjitsinghgill.com This issue addresses the issue of the Man!

HARJGTHEONE, GOHD

is the ONE that is the Two combining (HARJGILL DBA and HARJGTHEONE DBA, referred to as HARGTHEONE HARJGILL DBA thus in whole the Freeman is really HARJGTHEONE, GOHD with two authorized fictions (ceating the TWO and the ONE),
Called and referred to as:

HARJGTHEONE, GOHD
(HGOHD)
The unauthorized fiction, (represented by HARJGTHEONE HARJGILL DBA is separate from HARJGTHEONE HARJGILL DBA) is involved in legal dispute to address the issue regarding the enslavement of the MAN in the SUPREME COURT OF CANADA April 2015, and was given or assigned names being:
(Full given name Harjit Singh Gill)
Given name "Harj" or "Harjit"

middle name "Singh"

and Family name "Gill"
MAN IS ALWAYS A FREEMAN, but I AM more than a "MAN", as I AM - HARJGTHEONE, GOHD, the issue is how and why did the species enslave the Man!!!
MAN - AM AAAA in!!!!
Publically Disclosed a Freeman
on March 23, 2010
To signify a new way and a new era

and in 2016 the Truth known that the Freeman is more:
HARJGTHEONE, GOHD
(HGOHD)
The current economic and philosophical makeup of our world results in the enslavement of mankind. People are indebted to others and enslaved to the ritualistic systems and untrue religious stories perpetuated by our leaders and the elite who form an Umbrella Network that enslaves us all.
Each Man and Women seeks to be Free and to know the Truth and therefore people must educate themselves and learn how to walk to Freedom, by walking away from the Umbrella Network.
I would like everyone to begin their personal walk
away from the Umbrella Network and to
come take a journey with me

To Come Fly With Me
BUT before we can begin our journey we need to
Listen to the music, Listen to the music
COME FLY WITH ME - by FRANK SINATRA
"once I get you up there where the air is rare, we will just fly starry eyed ... the angels cheer because we are together"
click below to listen:
YOU MAY ASK
WHY SHOULD YOU COME FLY WITH ME??
The answer is simple
LISTEN TO THE MUSIC --- To Escape Armageddon!
LISTEN TO PRISM - "Armageddon" -- "for a miracle gonna happen ... carry me home"
click on video below:
If you are ready for the journey to walk and then to Fly With Me then you are encouraged to visit the sites mentioned below!
IT IS TIME FOR EACH OF US TO REFLECT AND TO UNDERSTAND THE FORCES THAT HIDE THE TRUTH SO LETS BEGIN THE JOURNEY
WINGS OF REFLECTION
by Luis Royo
ORIGINAL ART/IMAGE CAN BE SEEN -- HERE
THE UMBRELLA WALK for TRUTH and FREEDOM (UWTF) - A REVOLUTION recommends the following websites for viewing to enable each man and women to find the Truth and to obtain the Freedom each seeks.


DUE OBSERVANCE OF LAW
(NOTICE WAS PROVIDED BY IAN FORGIE AND HE IS LIVING IN PEACE AND PRIVATELY - as a result he has removed his sites as he has provided the public his notices)
http://iforgieinformation.yolasite.com
http://wantedfor.yolasite.com/

HIS NOTICE FILED, DECLARING HIS RIGHT TO FREEDOM(2011) - "Ian Forgie"
JOIN A FREEMAN SOCIETY
http://pnnac.org/ (site being updated)
MORE INFORMATION ON THINKING FREE
ANOTHER FREEMAN SOCIETY

CHECK OUT ROBERT MENARD's VIDEOS ON FREEDOM
click below (four part video)
VIDEO ONE SHOWN BELOW
www.timetender.ca / www.elevatorclub.ca
William Simpson says on www.timetender.ca
Solutions Based Media
for liberating people and our greatest good; right action and pure charity
Our mission is to:
1. Unite with collaborative people for creative and fulfilling projects, and
2. Live under the umbrella of truth and good will.
UNDERSTANDING THE WAR ON YOUR MIND
THE TRUTH WILL SET YOU FREE
FOR A GREENER AMERICA
http://agreeneramerica.ning.com/
CONSPIRACIES OF THE ELITE

John Perkins Website
David Icke's Website
Steven Hiatt - A game as old as Empire

http://fora.tv/2007/03/26/A_Game_as_Old_as_Empire
JORDAN MAXWELL
Bringing Light to a World in Darkness
WINSTON SHROUT
WEBSITE ON INFO ON WALL STREET
"Merrill Lynch is not there to help you.. are you kidding the bankers have never been there to help small business... wall street is a ponse scheme... follow the money, follow the gangsters and money can be made in the markets", Phil Grande

Friday April 16, 2010 Archived show:

http://www.philsgang.com/media/RadioShow/Fri/RadioShow20100416-001.mp3



UWTF intends to hold presentations to discuss topics mentioned in the UMBRELLAWALK.ORG site. For those interested in understanding the nature of the FREEMAN and his interactions with the fiction world please contact at: umbrellawalk@gmail.com, umbrellawalk@aol.com or see CONTACT US menu item other emails and links

This site is developed, maintained and owned by HARJ GILL (DBA) to advance the understanding of the many forces that influence our lives, and in particular how the fiction world is created and how it functions.
"LADY DEATH"
ORIGINAL PICTURE/ART CAN BE SEEN - HERE
Lady Death is a fictional character,
a comic goddess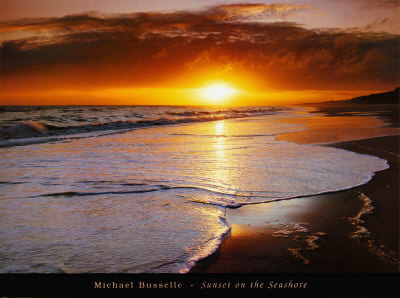 Sunset on the Seashore by Michael Busselle

Art Print can be purchased by clicking -- HERE
UMBRELLA WALK
WILL CONTINUE UNTIL THE TRUTH IS PRACTICED BY MAN