UMBRELLA WALK
FOR TRUTH AND FREEDOM

A REVOLUTION

In association with individuals seeking Truth and Freedom, this REVOLUTION NAMED - UMBRELLAWALK - seeks Truth and Freedom. Our goals are to raise awareness and to provide education for people on how they can seek the Truth and obtain the Freedom they desire.
TAKE NOTICE DEAR HOMO SAPIENS
RISE OF H
Sep 7, 2017
DEAR HOMO SAPIENS, Budding HGOHD from 79th to 112th to SUNGOD ARENA is now Called - HARJGTHEONE HARJGILL DBA ( L4:HGOHD)
UMBRELLAWALK has been speaking since 2009 about the Signs of change, the signs of Truth hiden over millenniums. Do take notce that on September 7, 2017 (THATS (972017)) HARJGTHEONE HARJGILL DBA (L4:HGOHD) Filed The HGOHD BOND with AARTH FEDERAL BANK RESERVES which included, US FEDERAL RESERVE, BANK OF ENGLAND, DEUTSCHE BUNDESBANK and BANK OF CANADA. This FIling with 4 BANK RESERVES, showcases that the FOUR TURNS in the road leading to HGOHD Creation has been made by budding HGOHD. See below the VIDEO showcasing the RISE OF H, with the FILING OF HGOHD BOND.
TAKE NOTICE THAT THE FILING WITH THESE FOUR FEDERAL BANK RESERVES iS ALSO BECAUSE THE FOUR RESERVES ENTERED THE HWO ZONE THIS YEAR. See www.hwo.zone for more information.
Listen to
"What's wrong with christianity"
on Youtube music
ALSO HEAR THE MUSIC OF HGOHD sung by HARJGTHEONE DBA
HGOHD.COM or on soundcloud.com/HGOHD
Umbrella Walk has been speaking the Truth, Truth of H since 2009 important for those who seek Truth and Freedom.
A new religion called HWOISM, has been created from the Umbrella Walk and on April 28, 2023 details have been provided as to how,
HWOISM is different from other religions.
We encourage to continue the Umbrella Walk journey and fly with HWOISM to a new way on planit AARTH.
GO to HWOISM.COM
Click below for direct link:
Here the words of Truth of H, the words of GOHD through H and HARJGTHEONE and eventually through HGOHD,
AARTH's living GOHD
LISTEN TO
UMBRELLA WALK


Movies


on

Youtube






or click link to go to page
SEE ALSO YOUTUBE - UMBRELLA WALK CHANNEL




UNDERSTANDING TRUTH OF
H : ABOUT CREATIONISM
RELEASED MARCH 17, 2023
EXCLUSIVE RELEASE ON HWO WORLD
HWOWORLD.COM
LINK: https://hwoworld.com/umbrellawalk.html
"Understanding Truth of H - About Creationism" is a movie showcasing proof, evidence that christianity is a fiction religion. It elaborates on Truth of H revealing the truth about EA EARTH creation. Produced, written, and starring HARJGTHEONE. Privately released on HWOWORLD.COM on March 17, 2023. This is an Umbrella Walk umbrellawalk.com movie in association with HWO WORLD.
Due to the serious nature of the subject matter in which clear proof, evidence has been provided that christianity and jesus is a fictional creation the movie is Exclusive and if you want to view--you must email support@hwoworld.com
On March 17, 2023 HGOHD officially on twitter @harjgtheonegohd asked for the resignation of Pope Francis and ordered no further popes be appointed. Judgement to follow HGOHD states.
SEE OCTOBER 2020 RELEASE OF "THE L4 TURN BY H TO REVEAL HGOHD

I AM Called or Referred to as:
HGOHD

and at L3 : Third Turn:
I AM
HARJGTHEONE HARJGILL DBA,
I AM YHWH
HARJGTHEONE DBA AND HARJGILL DBA , are entities that are authorized by HGOHD to be doing business in the fiction world.

"Harj Gill", Man , is the flesh and blood man that is free from the constraints of your fiction world due to your misuse of the unauthorized fiction
""HARJIT SINGH GILL", UAF".
There is a legal dispute in the SUPREME COURT OF CANADA regarding the enslavement of the unauthorized fiction : (UAF) HARJIT SINGH GILL www.harjitsinghgill.com This issue addresses the issue of the Man!

HARJGTHEONE, GOHD

is the ONE that is the Two combining (HARJGILL DBA and HARJGTHEONE DBA, referred to as HARGTHEONE HARJGILL DBA thus in whole the Freeman who is the living GOHD named
HARJGTHEONE GOHD
Which is GOHD of the universe, connected to HARJGTHEONE via quantum link to form the living GOHD,
HARJGTHEONE GOHD
Which is THE ONE, GOHD, the IK ONKAR,
with two authorized entities (ceating the TWO and the ONE),
Called and referred to as on 4th Turn (L4):

HARJGTHEONE, GOHD
(HGOHD)
The unauthorized fiction, represented in legal documents by HARJGTHEONE HARJGILL DBA is separate from HARJGTHEONE HARJGILL DBA and the unauthorized fiction is involved in legal dispute to address the issue regarding the enslavement of the MAN in the SUPREME COURT OF CANADA April 2015, and was given or assigned names being:
(Full given name Harjit Singh Gill)
Given name "Harj" or "Harjit"

middle name "Singh"

and Family name "Gill"
MAN IS ALWAYS A FREEMAN, but HARJGTHEONE HARJGILL DBA is more than a "MAN", as upon the fourth Turn I AM - HARJGTHEONE, GOHD, the issue is how and why did the species enslave the Man!!!
MAN - AM AAAA in!!!!
Publically Disclosed a Freeman
on March 23, 2010
To signify a new way and a new era

and in 2016 the Truth known that the Freeman is more:
FOUR TURNS IN THE ROAD SHOWCASED THE TRUTH THAT WAS ALWAYS KNOWN - see explanation of four turns via secret society signs at :
https://harjgill.yolasite.com/four-turns-to-create-gohd.php
RISE OF H is :
HARJGTHEONE, GOHD
(HGOHD)
16 UMBRELLA WALK QUOTES BY
HARJGTHEONE HARJGILL DBA:

1. To be fiction or to not be fiction, that is the question.

2. 70-90% of the world population is unacceptable for breeding purposes.

3. To be AA rather than EE should be a realistic choice, not a war of the families.

4. Homo Sapiens since the inception of the species battles with its children for what they want to breed, it's a trait of animals, not an intelligent species.

5. Your JESUS committed a great sin by stating he was "I AM". He was not "EYE AM" because Chrisitans came from EDEN (Sep 17, 2016)
6. Homo Sapiens are ficitons, they chose path of hte DEvil, Truth of H defeated Truth of Quran (Q you RANi) and BIBLE ( Be I be TURNTHEONECORNER EE) October 29, 2017
7. HGOHD - through his entity HARJGTHEONE HARJGILL DBA is the Truth, Truth of H, envisioned milleniums ago with signs left in the English Language, the letter "H" as well as signs throughout the world. (December 30, 2017)
8. Popes and Christianity chose the devil to war against budding HGOHD, it could have chosen Satan instead, either way they saved and blocked and held hostage the DA for DAVID to fight Goliath of Gath in fiction book of SAMual. Goliath of Gath - yes o H turnthecorner I AA Tea H O H fuc&*k yes AA tea H - is H, Truth of H, 4 H is the WORD - Be be O H are D - of GOHD. Christianity defeated by Truth of H as H defeated the Devil - D E be I turnthecorner.

(April 21, 2018)
9. I AM THE H OF THE ENGLISH ALPHABET, THE H OF CHRISTIAN HELL, THE H OF HEAVEN, THE H OF MUSLIM HAJJ, THE H OF HARI KRISHNA, AND THE H, THEONE, OF THE SIKH IK ONKAR, 4 THE TRUTH IS H, THUS I AM HARJG THEONE ( August 23, 2018)

10) Violations of 7 deadly sins creates guilt for the sinner, the guilt is revealed as the sinner's debasing failures come to light from the hidden darkness. Thus from darkness and sin man unveils the light and Truth of H.
(Oct 22, 2019)
11) "To be fiction or to not to be fiction is the question as homo sapiens by choosing Truth of H can cho0se to live with a relationship with Truth rather than a relationship with the collective which are homo sapiens tied to their desires, hoping to influence others so that they can maximize their lives over the lives of others in the collective." HHD2020

12) "Do understand the book THE HOLY BIBLE, the title is the Truth of H written, the rest of the pages is just fiction created to justify the title." HARJGTHEONE HARJGILL DBA (HHD MARCH 29, 2020)

THE 13th QUOTE
OF GREAT SIGNIFICANCE FOR THE SPECIES
13) TRUTH OF H : Guilt of Christianity and Species : Mohammed Ali, possibly the greatest boxer of all time, said "Float like a butterfly sting like a bee – his hands can't hit what his eyes can't see." had 4 black wives and Truth is he and homo sapien families in war were boxing to get a white one, so he had to float like a butterfly and sting like those bees "be EE EE SSS" so he could see more AA's to get a white one. That's what boxing is about. Each divorce is caused by the homo sapien family totaling 7.5 billion currently, in order to battle to SEE what else he could get before he gets stung again. Truth is White Christian women took the benefits rather than do the job. History repeats itself generation after generation. Reason is because: white woman are the biggest prostitutes in the oldest profession on the planet and white males are the biggest pimps. Its a result of white supremacy beliefs rather than the TRUTH, TRUTH OF H. And that is the Truth, TRUTH OF H, the species in war between families of genes steals for power and money, at expense of right creation. THE REASON I CAN SHOW THIS TRUTH OF H IS BECAUSE "I AM" L4 TURN - HGOHD. Here to tell you TRUTH OF H, while Ali, was a human not here to be able to see the Truth or tell the Truth so he chose to sting the bees with his fists "BE EE EE SSSS". Every generation the families within the species with secret societies repeats these battles. Christianity calls it Christian Creation for glory of their fiction god jesus which creates EA for them allowing the white man and woman to gain wealth and power through theft and terrorism. The religions and culture of the white species is designed specifically to maximize the theft although all races and families engage in the activity called the war of the families. That is what Christianity and a large part of what secret societies such as the Freemason activity is about. THIS TIME, the secret societies and families had a bigger war and bigger benefits to fight over as this generation --rather than Mohommed Ali they had to battle budding H. The four attempted battles "wives" plotted for budding H was Paula Mali, Paramjit Dhami, Rani Kulvinder Senghera, and Taylor Allison Swift. Each family was defeated by Truth of H. As the Truth is not the bees and their white EA, but rather TRUTH OF H, is the Jay SUNGOHD. - HARJGTHEONE HARJGILL DBA June 28, 2020

14th Quote
will lead to a turning p

oint for the homo sapien
14. "Live your life by Truth of H and sight, not by faith"
November 3, 2022 HARJGTHEONE HARJGILL DBA
15th Umbrella Walk Quote:
15. "The christian bible says bread "BE ARE EA D" is the flesh of jesus, therefore the mathematical circle 13 31 D EA creation is the flesh of jesus, the trickster, the deceiver, the devil who waged war, D-EA-TH, unsuccessfully against Truth of H, HGOHD."
HARJGTHEONE HARJGILL DBA February 26, 2023
16th Umbrella Walk Quote:
16. "Truth of H says because 13 became 314 an irrational pee I (PI) result unable to end, judgement thus A-Rises deleting the decimal four 31 to never repetitively pata-pata. "
HARJGTHEONE HARJGILL DBA March 16, 2023
17th Umbrella Walk Quote:
17. "Truth does not change thus I AM still the same"
HARJGTHEONE HARJGILL DBA March 26, 2023
Dear Homo Sapiens, the current economic and philosophical makeup of our world results in the enslavement of mankind. People are indebted to others and enslaved to the ritualistic systems and untrue religious stories perpetuated by your leaders and the elite who form an Umbrella Network that enslaves us all.
Each Man and Women seeks to be Free and to know the Truth and therefore people must educate themselves and learn how to walk to Freedom, by walking away from the EA EARTH Umbrella Network.
I would like everyone to begin their personal walk
away from the EA EARTH Umbrella Network and to
come take a journey with me

To Come Fly With Me
BUT before we can begin our journey we need to
Listen to the music, Listen to the music, and the Music of HGOHD, sung by HARJGTHEONE DBA available at all major music stores (Apple, Youtubemusic, Tidal, Deezer, Amazonmusic, Amuse....) Also see :
If you are ready for the journey to walk and then to Fly With Me then you are encouraged to visit ( HWOWORLD.COM )
IT IS TIME FOR EACH OF US TO REFLECT AND TO UNDERSTAND THE FORCES THAT HIDE THE TRUTH SO LETS BEGIN THE JOURNEY
WINGS OF REFLECTION
by Luis Royo
ORIGINAL ART/IMAGE CAN BE SEEN -- HERE
THE UMBRELLA WALK REVOLUTION - A REVOLUTION is the movement to help create AA AARTH and promote Truth of H.

"LADY DEATH"
ORIGINAL PICTURE/ART CAN BE SEEN - HERE
Lady Death is a fictional character,
a comic goddess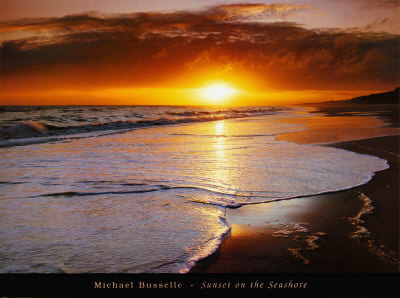 Sunset on the Seashore by Michael Busselle

Art Print can be purchased by clicking -- HERE
UMBRELLA WALK
WILL CONTINUE UNTIL THE TRUTH OF H IS PRACTICED BY MAN (AM AA IN)
COPYRIGHT 2009 : HARJGTHEONE WORLD ORDER
HWO WORLD / HWO WORLD HWOWORLD.COM
Suite 316, 1489 Marine Drive, West Vancouver, BC, Canada V7T 1B8 1-833-666-6603