UNDERSTANDING INDIVIDUALISM

VIDEOS
HERE ARE SOME LINKS TO YOUTUBE ON VIDEOS DISCUSSING INDIVIDUALISM - A concept that is critical for us to understand so that each of us can appreciate freedom. "Individual" or "Individualism"- has legal meaning in our current systems and therefore we need to call it something else that has no attachment to the current legal systems. However, for ease of use I will use the word here but will ask us to consider a change away from such "legalism" at some future time.
BUT BEFORE YOU LISTEN TO THE VIDEOS below, LISTEN TO THE MUSIC;
DISCOVER "INDIVIDUALISM"
VIDEOS ON "INDIVIDUALISM":
Click onvideos below (1 0f 5 videos):
VIDEO 2 of 5: INDIVIDUALISM VS COLLECTIVISM
VIDEO 3 of 5: INDIVIDUALISM VS. COLLECTIVISM
VIDEO 4 of 5: INDIVIDUALISM VS. COLLECTIVISM
VIDEO 5 of 5 - INDIVIDUALISH VS. COLLECTIVISM
VIDEO ON GUN CONTROL
THE ISSUES OF IMPORTANCE TO PEOPLE
It is when each appreciates the special nature
of each man's/woman's unique journey in this world
and how it gives us the peace and connects
us to our "ONE" ;
The "ONE" that each of us is seeking to
connect with;
It is only then that we understand the
great Freedom
that we seek
and why each man's/woman's journey
must always be his/her own;
Due to failure of your species to
act responsibly and because you did not listen
to the warnings I, budding HGOHD
gave over a decade :
The Journey for freedom must be done
MY WAY.
As your species failed to permit it to be
done your way.
THE FUTURE IS HWO :
HARJGTHEONE WORLD ORDER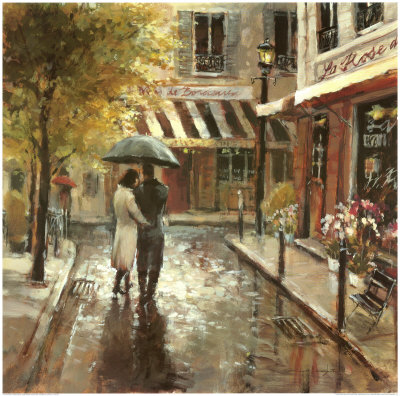 Romantic Stroll
Art Print
To Purchase Art Print click --- HERE

UMBRELLA WALK
WILL CONTINUE UNTIL THE TRUTH IS PRACTICED BY MAN