PRACTICAL SOLUTIONS 1

WE HAVE BEEN TOLD BY OUR ELITE, OUR LEADERS, TO ALWAYS PROVIDE PRACTICAL SOLUTIONS TO OUR PROBLEMS. I ASK YOU TO CONSIDER THEIR REMARK.
EVERYTHING YOU SEE AROUND YOU, THE WORLD YOU LIVE IN WAS CREATED AND IS CREATED AS A RESULT OF SOMEONE THINKING AND IMPLEMENTING THE PRACTICAL SOLUTION THAT WAS THE FLAVOUR OF THE DAY!
ALL OUR ENVIRONMENTAL, ECONOMIC, AND PHILOSOPHICAL PROBLEMS THAT EXIST TODAY IS ERODING OUR WORLD.
THE PRACTICAL SOLUTIONS PROVIDED TO DATE HAVE LEFT US ON THE BRINK OF DISASTER - AND EACH DAY WE CONTINUE TO DO WHAT WE HAVE DONE IN THE PAST -- WHICH IS -- LOOK FOR PRACTICAL SOLUTIONS AND WE ALSO CONTINUE TO OBEY THE ELITE - - THE UMBRELLA NETWORK.
THIS PATH OF OBEYING THE ELITE WILL LEAD US EXACTLY WHERE WE ARE HEADED IN OUR WALK - WHICH IS RIGHT OVER THE CLIFF.
THE SOLUTION TO OUR PROBLEMS IS ALL AROUND US. WE HAVE BEEN GIVEN BY THE GRACE OF god THE SOLUTIONS TO OUR PROBLEMS BUT WE CONTINUE TO IGNORE THE TRUTH.
BEFORE WE CAN IMPLEMENT ANY SOLUTIONS WE MUST FIND THE "ONE" IN US, THE VOICE THAT SPEAKS OF THE TRUTH, THE VOICE THAT SPEAKS TO US ALL AND BINDS US TO THE ONE god OR creator.
THIS IS OUR JOURNEY, THIS IS OUR SOLUTION, WHICH WILL LEAD TO ALL THE SOLUTIONS.
WE MUST FIND OUR "ONE", THE "ONE" IN EACH US THAT SPEAKS OF THE TRUTH. IT WILL BIND US TOGETHER, BECAUSE THE TRUTH IS THE TRUTH AND IT DOES NOT CHANGE, IT DOES NOT ERODE, AND IT IS AND WILL BE HERE FOR ETERNITY.
TO FIND THE "ONE" IS SIMPLE, VERY SIMPLE, BUT IT REQUIRES THE WILL TO ACT WHICH IS DIFFICULT. FIRST --- IT REQUIRES THAT WE END OUR GANGSTER'S MENTALITY, THAT WE END OUR "WE" CONCEPT THAT THE ELITE LOVES SO MUCH.
I WILL STOP SPEAKING FOR NOW AND ASK YOU TO LISTEN TO THE MUSIC AS WE ALWAYS SHOULD, "GANGSTA'S PARADISE" - BY COOLIO
"WHY ARE WE SO BLIND TO SEE, THE ONES WE HURT ARE YOU AND ME - WE CANNOT LIVE IN A GANGSTA'S PARADISE...."
CLICK BELOW TO LISTEN:
BEFORE YOU GO TO PRACTICAL SOLUTIONS 2 -- LOOK FOR YOUR -- ONE--- WITHIN YOU, WHICH SPEAKS TO YOU ABOUT THE TRUTH -- THERE IS A JOURNEY FOR EACH OF US THAT NEEDS TO BE WALKED BEFORE WE CAN FLY, AND BEFORE THE UMBRELLA WALK ACCOMPLISHES ITS DREAMS AND COMPLETES ITS JOURNEY.
GO TO PRACTICAL SOLUTIONS 2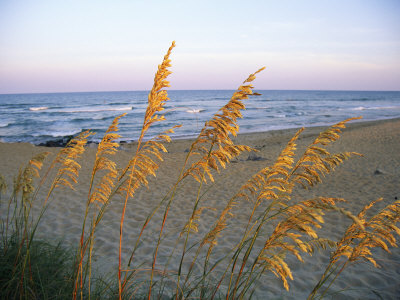 Beach Scene with Sea Oats
Art Print can be purchased by clicking --- HERE

UMBRELLA WALK
WILL CONTINUE UNTIL THE TRUTH IS PRACTICED BY MAN